6 benefits that BrixWire News Hub brings to your Workflow!
Posted On 28. April 2021
Our previous post told you what a News Hub is and how it can boost your editorial system. Today we want to tell you about 6 specific benefits that BrixWire can bring to your workflow!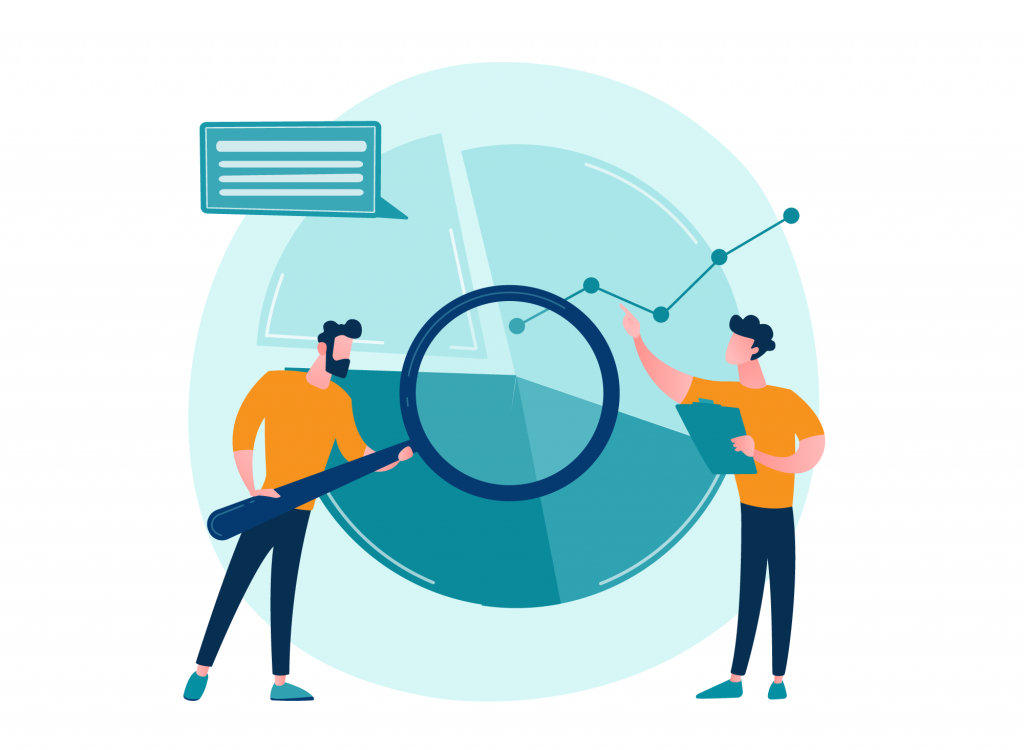 Image: freepik.com
Content Hubs are platforms that enable data sharing by connecting producers of data (applications, processes, and teams) with consumers of data (other applications, processes, and teams).
In the specific case of BrixWire you can import content from press agencies, CMS, planning, and editorial systems, then it transforms the content, and integrates it, ready to publish, into target systems like CMS, editorial, or DAM systems.
This is how the platform provides your workflow with the following benefits:
Data centralization: by centralizing the use, ownership, and utilization of content in one place.
Speed: moves data at the right latency via high-performance data pipelining.
Stability: Works with a high volume of users and data without performance loss.
Flexibility: is able to adapt to different needs by supporting new technologies, data types, and platforms.
Automation: Headless and fully automated publishing is possible.
Time saving: publish existing articles with just some clicks, rule-based publishing.
And the best of it is that you don't need to replace your whole editorial system because BrixWire is easily integrable into your preexisting tool ecosystem.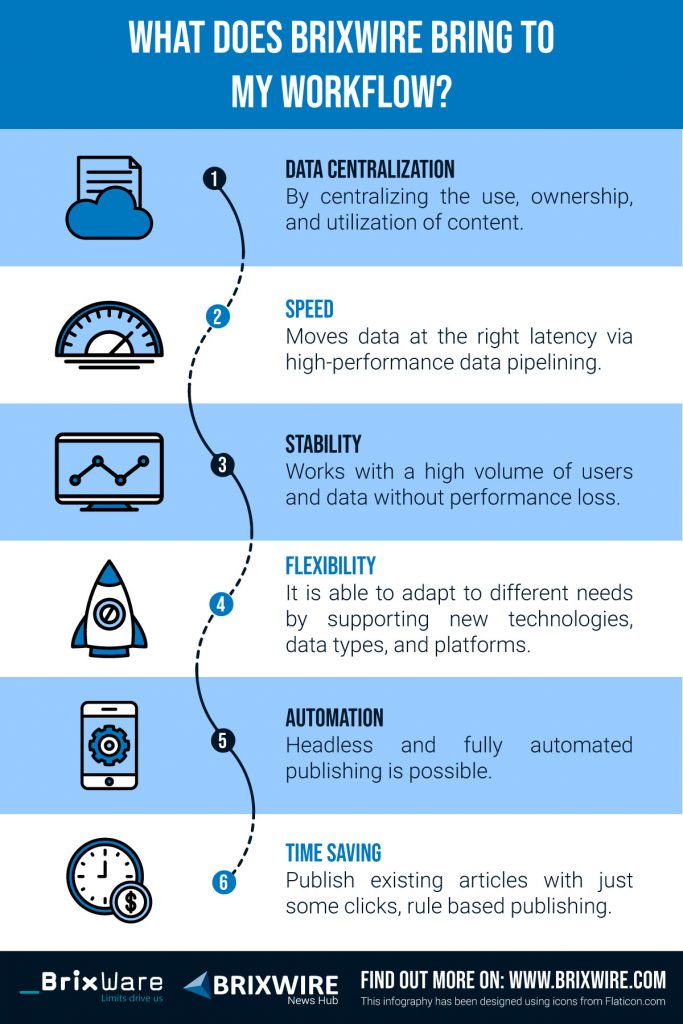 Would you like to know more about BrixWire News Hub?